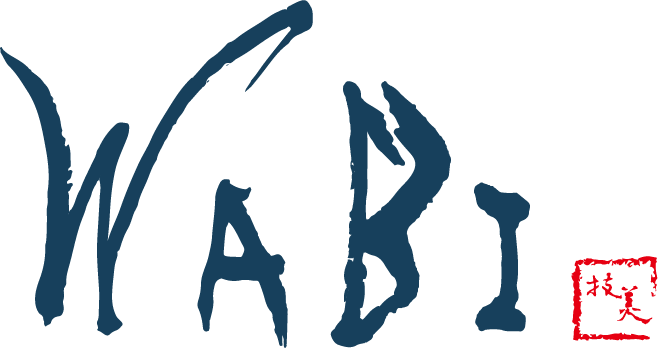 Bangle wearing kimono and WA
Kimono, works of art, the countless colors, patterns are revived with casing by craftsman. Surface of bangle after casing all inside is polished painstakingly to complete final piece.
Overlaying braided Kumihmo strings, generally used for Kimono belt on top of Kimono fabric or Japanese rice paper then casing them.All the materials are from Japan and handcrafted in Japan.

How KIWA bangle wear KIMONO
Cut the length and width fit for bangle size from entire Kimono(even precious vintage kimono or rice paper,Obi). Sometimes attach different kimono together, right and left or back and front.
Choosing Strings(most of them are obi-string for kimono)and consider the combination, Kimonofabric(base) and string(on the base). Sometimes, choosing Japanese unique material instead string.
craftsman rap and put in the kimono and string carefully into mold, centering the strings,to attach strings edge together is hard along holding braided status, struggle with resin.At same time, avoid coming bubble inside mold, such painstaking work.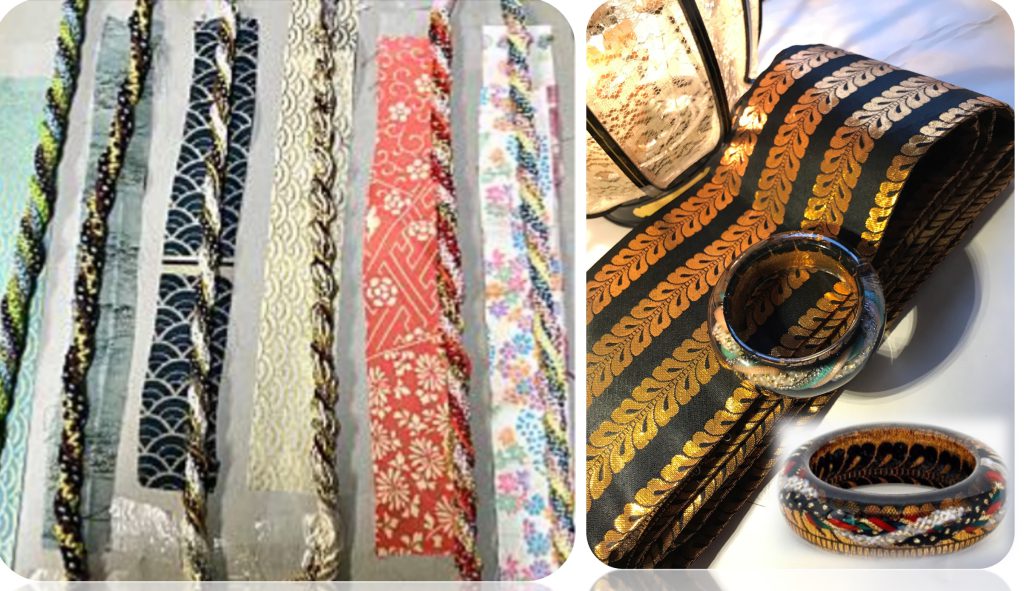 In final stage, after heating and drying process, to enrich shines and smooth touch, craftsman intricate polishing the resin to accomplish as final product, all these works take up least few days for one bangle.
One of a kind Jewelry like Art
The combination of kimono and other material makes unconventional and unique. Also, this is sustainable process that kimono nowadays is not worn.Each item is one of a kind. It's limit quantity from an antique kimono and the pattern from kimono appears slight differently in the bracelet.
This is also sustainable activity that kimono nowadays is not worn yet reviving.
Special Gift by Japanese taste
Hope to convey the Surprise and Special feeling before opening the inside content. As same as way placing and what kind of dishes are important for Japanese cuisine, the outside of jewelry are made by whole another creatives around Japan.
The product come in gorgeous and chic gold-silver flake with slight grain rice paper by our signature Japanese indigo blue. 
Each box is also handmade by artisan in Japan and the rice paper is from Tosa prefecture. 
The bangle inside box is wrapped delicately by gold-silver flake thin rice paper as well.
Size
1″ width, 2 1/2″ opening.
Made in Japan
Material
Kimono Fabrics, Japanese Kumihimo braid, Polyester Resin