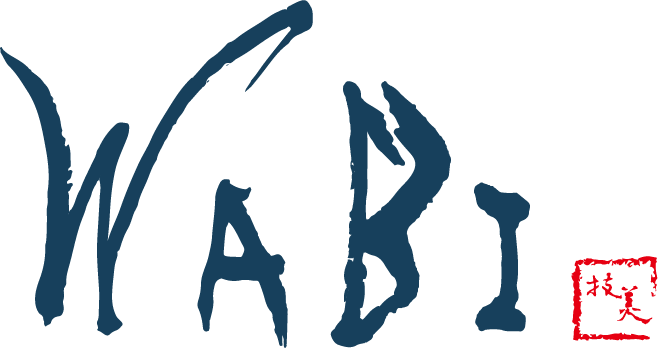 Bangle wearing kimono and WA
Overlaying braided Kumihmo strings, generally used for Kimono belt on top of Kimono fabric or Japanese rice paper then casing them. Artisan genteelly polish the surface of the bangle by hand into final form
All the materials are from Japan and handcrafted in Japan.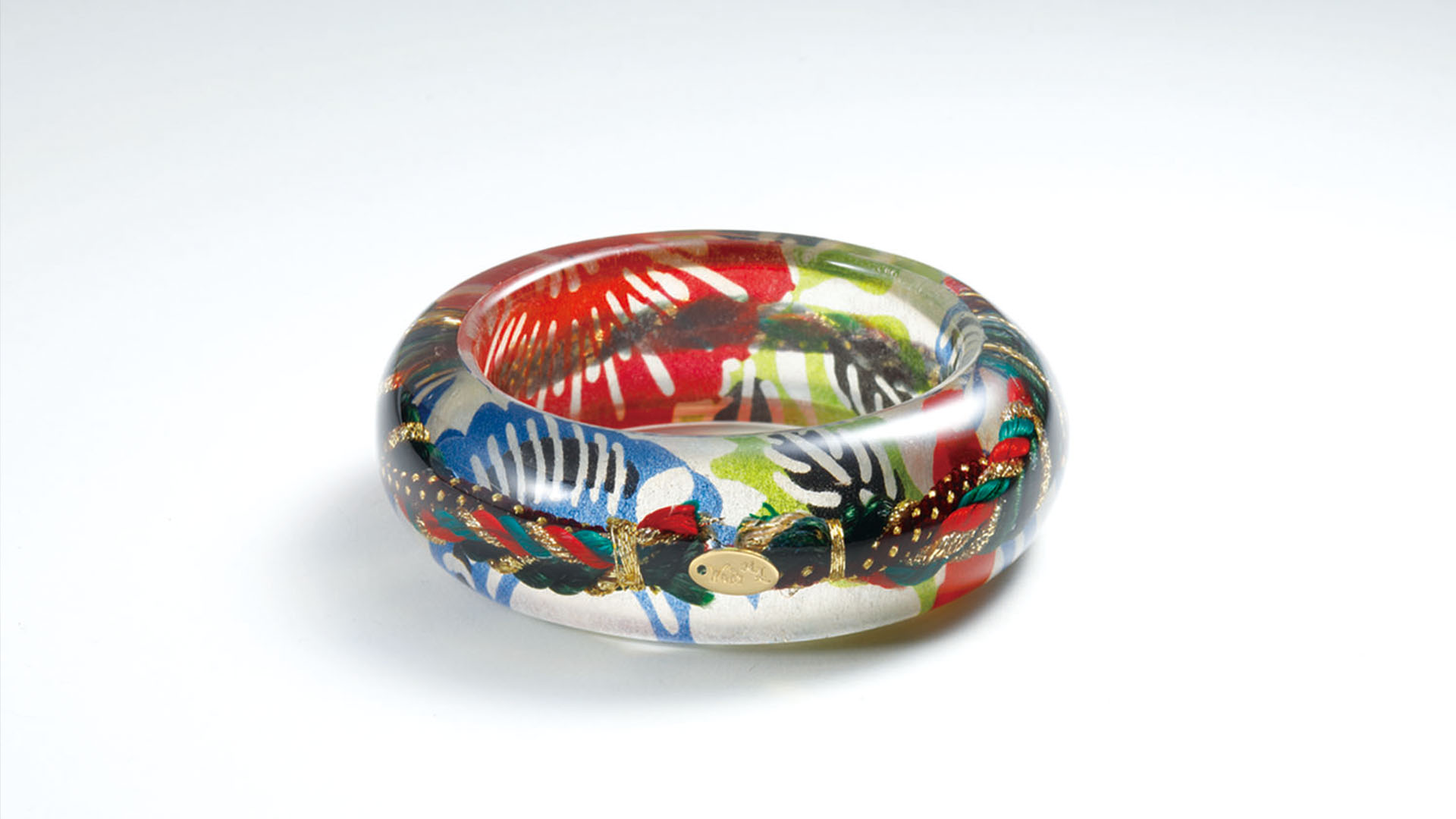 To accomplish one bangle takes painstaking works and times because of all comprising are by hand that starts from selecting kimono and kimono strings on top of the base kimono, arraying and constructing them, polish then, so on…
In final stage, after heating and drying process, to enrich shines and smooth touch, craftsman intricate polishing the resin to accomplish as final product, all these works take up least few days for one bangle.
Each item is one of a kind. It's limit quantity from an antique kimono and the pattern from kimono appears slight differently in the bracelet.
The combination of kimono and other material makes unconventional and unique. Also, this is sustainable means that kimono nowadays is not worn yet reviving.

Product Detail
The product come in gorgeous and chic gold-silver flake with slight grain rice paper by our signature Japanese indigo blue.
Each box is also handmade by artisan in Japan and the rice paper is from Tosa prefecture.
The bangle inside box is wrapped delicately by gold-silver flake thin rice paper as well.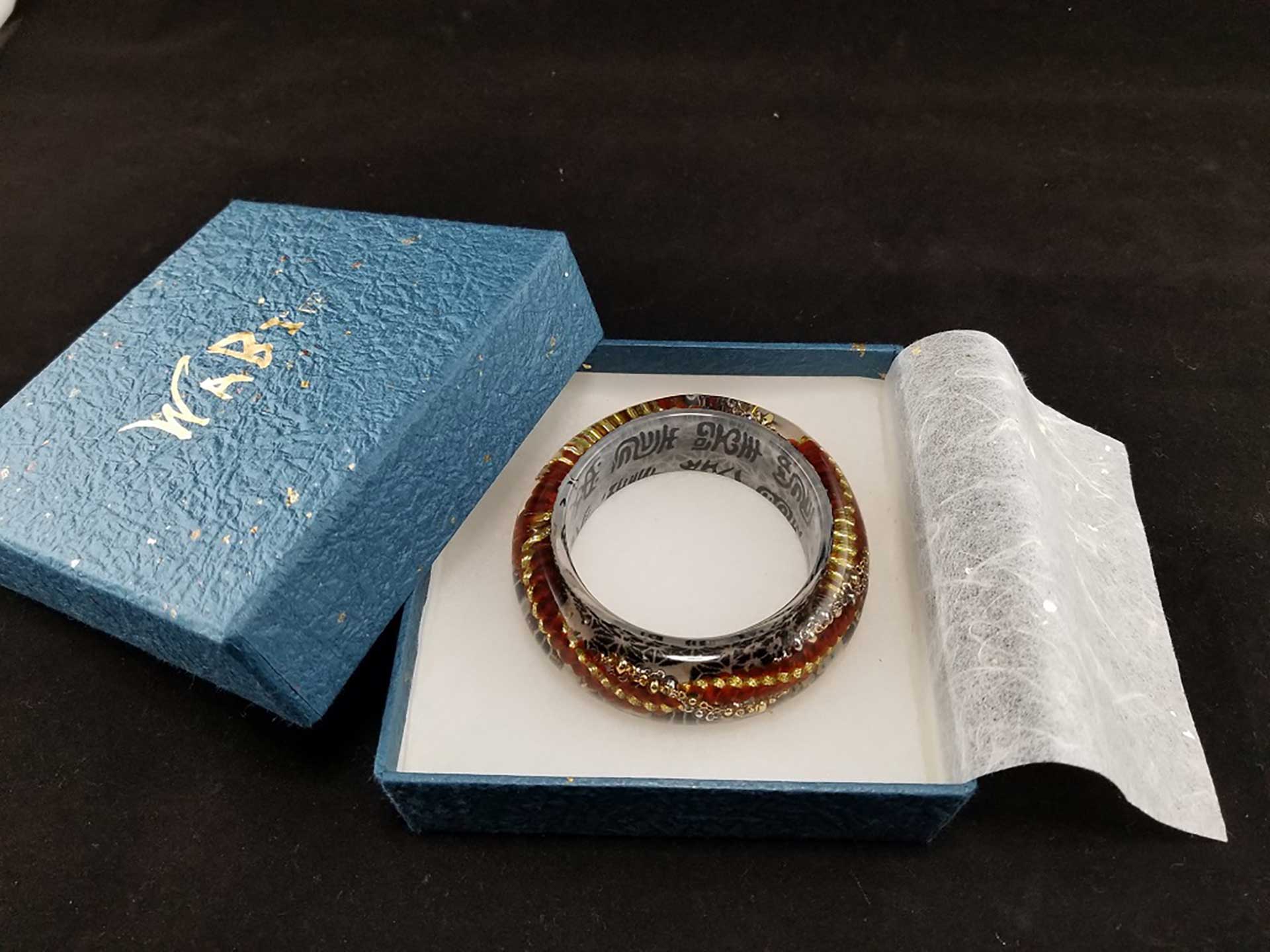 Use & Care
If the size is too small, enable to exchange to bigger size upon your request, which delivery term is two to three weeks, please ask detail and we try to meet your needs.
Size
1″ width, 2 1/2″ opening.
Made in Japan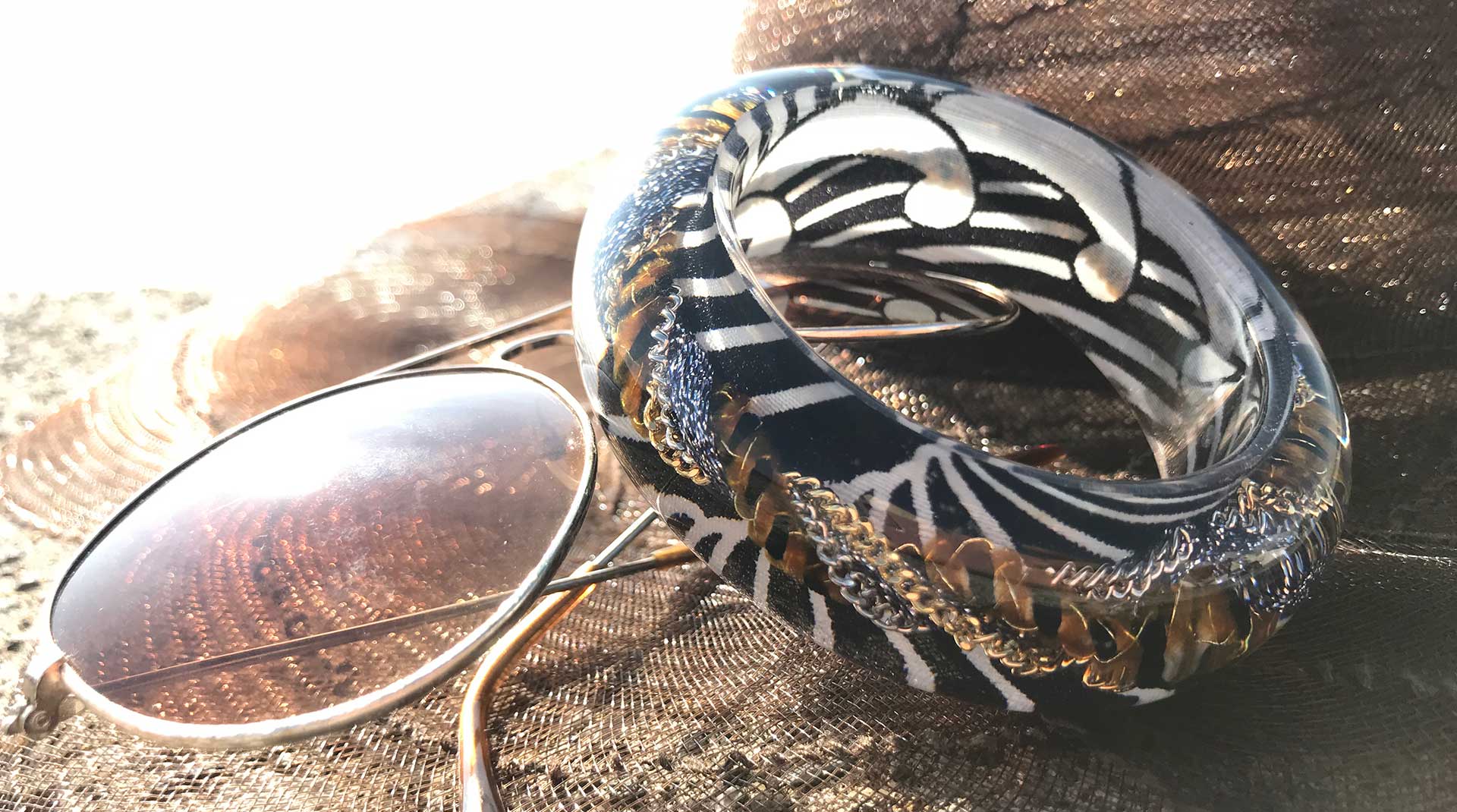 Material
Kimono Fabrics, Japanese Kumihimo braid, Polyester Resin
Price