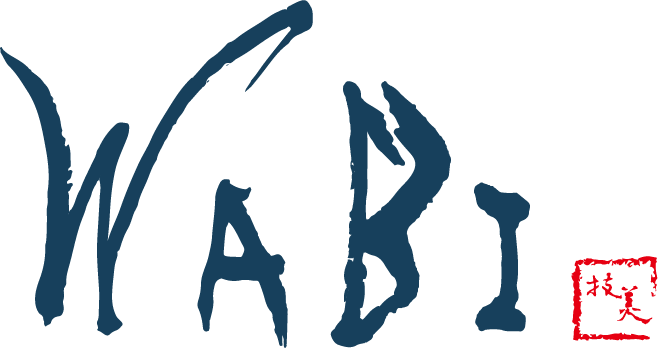 EdoAmi-RUCKSACK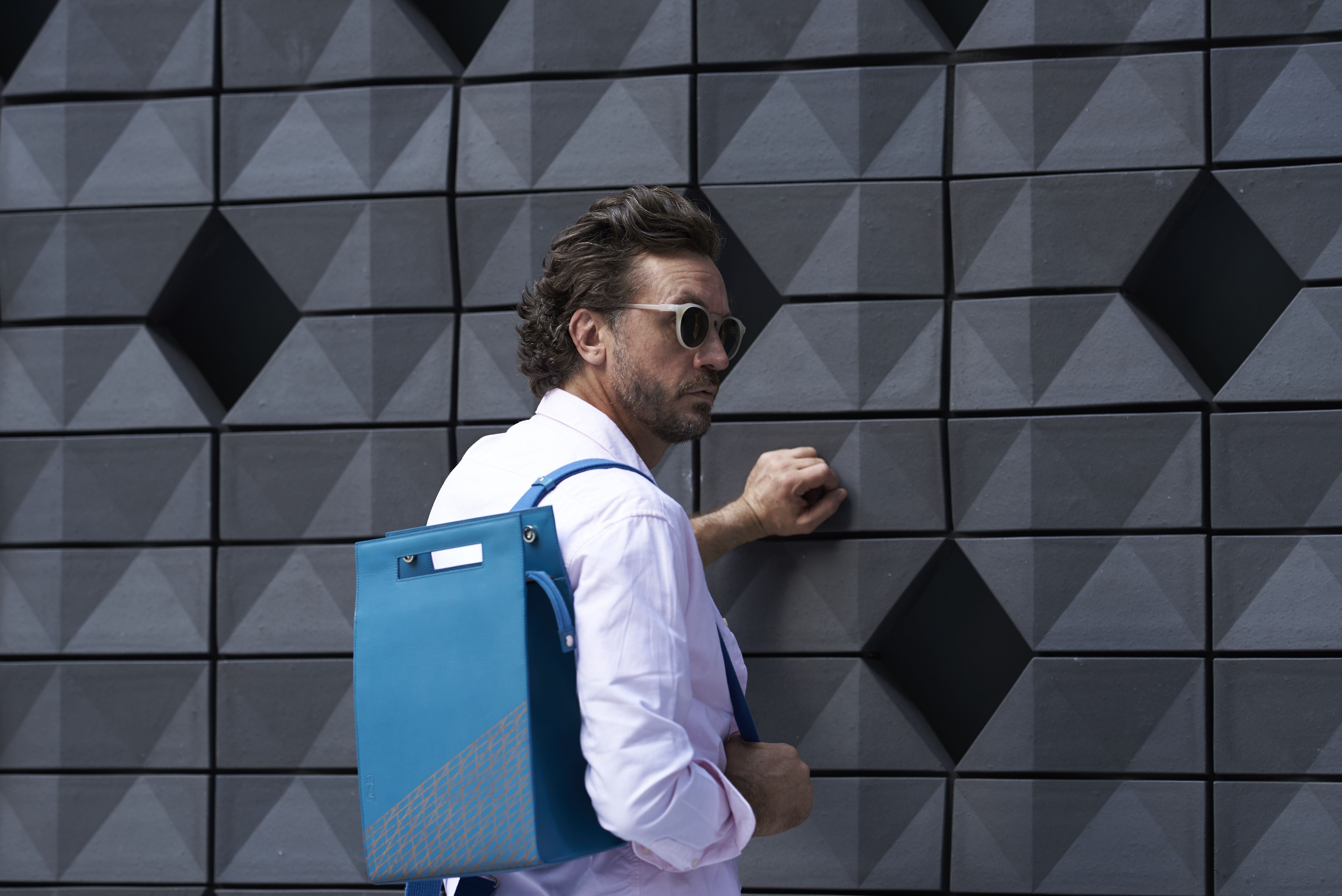 The only sustainable leather backpack which leather has cleared international standards in Japan, with cooperation of the tanner, the only company in Japan that has acquired the certification of the leather certification organization "LWG (Leather Working Group)", which members are world-famous brands. In this era that require not only quality but also the efforts of SDGs, we would like to deliver the sustainable plus functional designed 5 way Ruck Suck.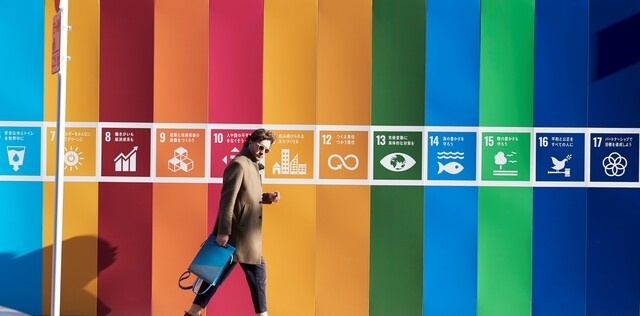 Regarding Sustainable leather
"Edo Ami-RUCKSACK" is used the only leather in Japan that has been certified by the international leather auditing organization "LWG (Leather Working Group)". The leather is originally dyed and made under the certain strict condition for environmentally friendly by Hanei Leather factory, only a Japanese company obtained certification in Hyogo prefecture well known as leather manufacturing region in Japan,
We aim to manufacture products that take SDGs into consideration, such as "12 responsibilities for making things."
EdoAmi STRIPE Design
In the Edo period, when splendor was forbidden, the townspeople casually appealed their sensibilities by incorporating a little playfulness and fashion into the back of the kimono of everyday wear. The "striped" pattern and Kagome, which were popular in the Edo period. Versatile Japanese Stripe was born by that background of Edo period.
From the inspiration, not even go out nowadays but we should have some fashion in this situation then came up to make original Stripe collaborated with International Award illustrator Sagiri Hijiriduka.
Laser Art work
We take painstaking process to engrave the EDOAMI stripes and original Kanji calligraphic Stamp.
Antibacterial / Antivirus processing
Antibacterial processing uses drugs with SIAA (Antibacterial Product Technology Council) approval, and antivirus processing uses SEK (Fiber Evaluation Technology Council) compliant drugs. Both are FDA and EPA approved drugs.
5WAY
"Edo Ami-RUCK SACK" can be used as a backpack, as well as with a handle, shoulder, and diagonal hanging.
Plenty of storage capacity
4 pockets in all
Authentic Original Color
There are 4 colors in total. Traditional Japanese colors such as Edo purple and crested ibis. It is colored with WABI original.
Edo Purple
"Purple grass" that used to grow or grow in various parts of Japan. Since Musashino in the Kanto region was also the production area, it seems that the color dyed with purple grass roots came to be called "Edo purple".
Hana Asagi blue
the color of the dayflower. The color between the flower color and the Asagi color is called "Hana Asagi". Not only the color but also the sound of the words is a beautiful color name.
Pure natural gray.
The element of a Sunezu is pure. pure neutral gray.
Toki pink
Toki is an internationally protected bird that lives on Sado Island in Japan. The feathers are pink and their beautiful color can be seen in their flying appearance, they have been called "Tokiiro" since the Edo period.
Plenty of storage capacity
4 pockets in all
There are a total of 4 pockets on the inside and outside. The large pockets on the inside and back of the main unit can hold two Macs and Surfaces, as well as a tablet.
For All
"Edo Ami RUCK SACK" is a unisex. Regardless of gender, you can incorporate it into your coordination.
Details
Size:Height 380mm x Width 260mm x Machi 160mm
Side cell phone pocket:11×17
Body internal pocket:26×22
Body back pocket:11×17
Body internal pocket:26×30
Lower back pocket of the main body:21×18
Material
Cow genuine Leather, 100% polyester
made in Japan